LD Session:

 July 19th 

- August 2nd, 2019
 $1,775 (includes dorm stay & all meals)
Commuter rate  $1,505 (must live <35 mi. from UT)
 Our approach to Lincoln Douglas Debate at the UTNIF
The UTNIF Lincoln Douglas (UTNIF LD) Summer Program brings together an extremely accomplished and experienced staff of instructors and lab leaders from all over the great State of Texas. With a 100% dedication to offering student-centered instruction and curriculum, UTNIF LD offers a student to instructor ratio of 8:1. This ratio allows mentors to adapt their teaching styles to the strengths, weaknesses, and priorities of individual students and work directly with them throughout the camp experience. We are committed to helping every student maximize their potential; ensuring that there are always instructors around to offer guidance and support. All of our students will have the opportunity to participate in faculty and guest lectures, work in small lab group settings, chose from a variety of after-hour electives, access to one-on-one guidance during office hours, compete in practice debate rounds and the camp tournament, and spectate mock debate rounds from some of the best current and former competitors in the State.
Students will have unparalleled access to some of the top coaches, instructors, lab leaders, former competitors, and current competitors from all over Texas. Each student will also be assigned and paired with a mentor on our staff. Mentors will check in regularly with their assigned students to stay updated on their progress and provide guidance whenever needed. Several practice rounds will be held during the camp, followed by sessions for teachers to analyze and give advice for how students can improve their skills. During our office hours, students will have access to any of our instructors (even if they are not their assigned mentor) so that students can have a variety of guidance and support available to them.
Upon arrival at UTNIF LD, students will be assigned and placed into a lab group based on their experience, skill level, and debating style. Our lab groups are designed to best accommodate and suite the needs of our students so that they can maximize their potential. Those who are newer to debate will practice the fundamentals they need to become skilled speakers and debaters, while more experienced students study in advanced groups to improve their communication and maximize their potential. Our labs are structured around small group settings to make sure that every student received the individualized attention that they need and deserve.
Uniquely, we here at UTNIF LD feel that coach input is important and valued prior to the beginning of our summer program. A student's teacher and coach at their school (which they attend) may know them best and will have valuable insights to offer to our program regarding the student. We provide the opportunity for our students to have their teacher/coach provide input so that we can best understand the needs and abilities of the student.
At UTNIF LD, we strongly believe that feedback and input is not a one-way street. Upon the completion of our summer UTNIF LD session, our instructors and mentors will provide feedback and recommendations to the student's coach/teacher for the upcoming school year. Many other debate camps are only concerned about the progress of the student during their time at that camp. However, we want our students to be set up for success during their competitive debate season – so we strive to provide important and relevant feedback to the student's coach/teacher on not only what occurred during our summer session, but also our outlook and recommendations for the student going into the school year. In addition, as a result of attending the UTNIF LD camp, students join a community of teachers and debaters around the country that they can rely on for help and support during the debate season.
Regardless of the experience level coming into our UTNIF LD program, our objective is to help your student reach their fullest potential during their time with us. We hope they can practice and implement their skills and knowledge from our summer program during the competitive debate season.
Our 2019 Staff
Ruishi Wang is the Director of Speech & Debate at Westwood High School in Austin, TX. From former high school debate competitor to weekend college debate judge; and finally, now as the program director leading one of the largest Speech & Debate programs in the country, Ruishi has accumulated over 15 years of experience in this activity. In recent years, Westwood High School has been consistently ranked in the Top 10 schools nationwide by the National Speech & Debate Association. Westwood also consistently ranks among the Top 10 schools with the largest number of qualifications to the Texas Forensics Association State Tournament, and winner of multiple sweepstakes awards at the TFA State Tournament. In his 5 years of leading the Westwood team, students have reached deep eliminations rounds, including finalists and champions, at the local, district, state, and national level competitions – including the 2017 TFA State LD Champion. Westwood students continue to excel and compete in late out-rounds at nearly every major National Circuit Tournament, Round Robins, TFA State, NDCA National Championship, NSDA Nationals, Northwestern Extemporaneous Speaking TOC, and the University of Kentucky Debate TOC. At the 2018 University of Texas Longhorn Classic Tournament, Westwood HS was awarded both the Champion (First Place) Debate Team Sweepstakes and also the Champion (First Place) Overall Speech & Debate Team Sweepstakes. Ruishi is looking forward to serving as the Lincoln Douglas Debate Curriculum Director and is excited to join the UTNIF team this summer.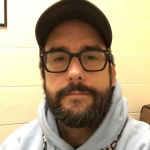 Miguel Harvey is a lifetime Longhorn and the head Speech & Debate coach at Anderson High School in Austin, Texas. He is a former policy debater and consultant, and has also served as the head coach at Connally High School and as an administrator and mentor with Texas Debate Collective. During the 2018-19 season, Miguel's students accumulated 18 bids to the UK Tournament of Champions and qualified for every major state and national competition. This season, Anderson LD has championed the University of Texas, Churchill, and Strake Round Robin tournaments, reached finals at TFA State, earned top speaker awards at St. Mark's, University of Texas, Strake Jesuit, and the Strake Round Robin and earned top-5 speaker awards at Churchill, Glenbrooks, Berkeley, and TFA State.
During his time as a Lincoln-Douglas coach, Miguel has built a reputation as an innovative educator and highly preferred judge on the national and local debate circuits. While he has taught all styles of LD argumentation and delivery, his specialty areas include theory, critical arguments, and identity representation. He believes that every debater and educator brings unique value to the activity, and that every student deserves an opportunity to grow and excel in debate, regardless of background. Miguel is thrilled to teach and develop curriculum alongside Ruishi and the talented staff at the UTNIF this summer.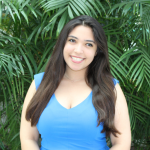 Abby Grifno is currently a sophomore at American University pursuing a double major in international studies and economics. She debated for Westwood High School in Austin, Texas for four years and competed in extemp, policy debate, and world schools. She competed nationally and regionally in Lincoln Douglas, earning speaker awards and breaking at tournaments such as St. Marks, Emory, TFA State, the Hockaday Women's Round Robin, and others. She specializes in policy arguments and K literature related to feminism and capitalism. Now in D.C., she is regularly hired by tournaments and schools to judge policy, LD, and PF debate. She also competes collegiately in Model United Nations and writes for an undergraduate magazine on global economic issues. This is Abby's second year at UTNIF and she's excited to be back.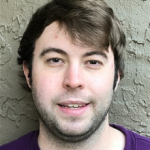 Blake Andrews competed in LD Debate at Parish Episcopal in Dallas, Texas both on the local and national circuit. Blake was an out rounds competitor in LD at Stanford, Colleyville, TFA State, Alta, and Churchill. Blake has since graduated from the University of Texas at Austin with a Bachelor's in Government and minor in Philosophy. Blake has coached debaters from Plano West, Prosper, and Southlake. Blake's students have been in out rounds of Isidore Newman, Grapevine, the University of Texas at Austin, TFAState, St. Marks, and NSDA Nationals. Blake is passionate about exposing students to debate, helping students research arguments they are interested in, and postmodern philosophy. Blake judges regularly in the Dallas area and has made lifelong friends from his involvement in speech and debate. He is very excited to be working at UTNIF LD for the first time this summer!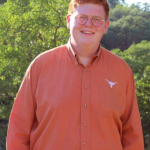 Will Hutchinson a rising sophomore at the University of Texas where he is a competing member of the policy debate team. This summer will be his 5th UTNIF, as Will attended as a camper for 3 years and worked on dorm staff last summer. Will competed primarily in LD his senior year of high school and primarily in policy the three years before that. Will is excited for his first year in a teaching position at the UTNIF, and is looking forward to another great summer.
Will qualified to TFA state three times in high school, in policy his sophomore and junior year and in LD his senior year. In 2017 he and his partner won the 6A UIL CX State Championship. In college debate he has reached elimination rounds, and was second speaker at the Middle America Championship tournament. Will's proudest accomplishment is one that he hopes to help you also achieve, a first place finish at the UTNIF camp tournament.
Alec Antonakakis debated for four years at Prosper High School on both the local and national circuit, primarily in LD. He reached out-rounds at national tournaments from his sophomore to senior year including; Isidore Newman, Stanford, and St. Marks. He also qualified to TFA State three times in LD. His main interests within debate are Post-Structural and Post-Modern literature; however, he has also explored numerous other fields of literature and argumentation.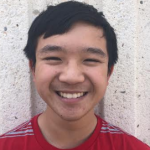 Truman Le debated in LD for Westwood High School (Austin, TX) for four years and was the captain of his team his senior year, and is going to be attending the University of Texas in the fall. He competed locally and nationally, having success on both circuits. He qualified for the TFA State Tournament for the past two years, clearing both years, reaching octo-finals his senior year. He competed in outrounds of numerous tournaments including Grapevine, UT, Strake Jesuit, Churchill, and Colleyville. Truman loves teaching different aspects of debate, specifically LARP and Theory, and is really excited to be working with new faces this summer!
Amogh Dendukuri is entering his junior year at the University of Illinois at Urbana-Champaign where he is studying Computer Science and Anthropology. A former high school policy debater and UTNIF alum, Amogh is currently a member of the executive board on Illinois Speech and Debate where he now competes in NFA-LD, most recently winning the Illini Swing Round Robin, earning top speaker, and qualifying to the National Forensics Association's national tournament.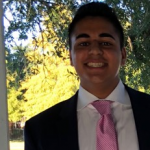 Ibbi Sheikh is currently an incoming freshman to the University of Texas at Austin, majoring in Business Honors and International Business. He debated for George Ranch HS in Richmond, Texas for four years. Ibbi competed on the local and national level in LD, earning 3 career bids and 4 bid rounds at tournaments such as Isidore Newman, UH, Holy Cross, Colleyville, Winston Churchill, Strake Jesuit and others. He also qualified for TFA state three years in a row, reaching elimination rounds his junior and senior year, and qualified for Nationals twice in Policy debate. He specializes in Policy style arguments, Theory and a little bit of K literature. Ibbi is super excited to return to UTNIF as a staffer after attending camp his sophomore year!
LD Program Highlights
100% Student Centered Instruction and Curriculum
8:1 Student to Instructor Ratio – Ensuring students get the individualized attention they deserve
Accomplished and experienced instructors who have vast experiences coaching both small school and big school programs
Abundance of practice debate rounds to practice the newly learned skills and strategies
Full Camp LD Debate Tournament – judged by some of the most reputable and experienced judges in the State (added bonus: these judges regularly judge every weekend at tournaments)
Unparalleled access to seek support and guidance from some of the top coaches, instructors, lab leaders, former and current competitors.
Access to one-on-one guidance from any mentor during office hours, along with the mentor assigned to each student.
Student Choice on After-Hour Electives – Allowing students to choose and selected their electives based on their interests
Small Lab Groups – matching and grouping students with peers who are of similar experience, skill level, debating style, and interests. And providing the best mentors suited for each Small Lab Group.
Consultation and analysis of coach/teacher provided input prior to the beginning of our summer session. As well as, providing post-summer feedback to the coach/teacher regarding the student's progress, recommendations, and future outlook for the school year.