June 22nd-August 4th, 2017 | $5,350 (commuter rate $4,470)
There is no deadline to register, but our programs do fill-up, so register early and guarantee your camper a spot. 

A $250 non-refundable registration/deposit fee guarantees your spot and is then applied to the tuition sticker price – it is not an additive fee. To register and pay your deposit, click on your students type of debate below (or in the menu headers above) and select a program and session for the summer.
The deadline to pay tuition in full for all Session 1 programs (any program that begins in June) is

Friday, June 2nd. 
The most intensive program UTNIF offers, the 6 Week Summer Survivors, is a rigorous course of practice and study. This unique program follows a separate pace and schedule from the rest of the camp, giving students the flexibility to take full advantage of the time they spend. Participants will be treated as a competitive squad, dividing case and research assignments, completing opposition research and tournament preparation, and learning the methods of collegiate NDT and CEDA style debating. The program is challenging, but well worth the time and effort for students willing to do the work.
Participants in the 6 Week Summer Survivors have had tremendous competitive success, advancing to late elimination rounds at every major national tournament, including the Glenbrooks, St. Mark's, TFA State, and the Tournament Of Champions. UTNIF 6 Week Summer Survivors alumni have won TFA state, NFL Nationals, and received numerous other awards. All debaters will have the opportunity to work with instructors other than their own when they choose their ELECTIVES. 2 hour elective sessions of will be offered periodically throughout the camp.
Survivors Instructors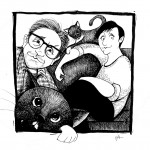 Michael Antonucci has been coaching the Harvard debate team for the past few years and has coached winners of college debate's prestigious Copeland award; he has coached debaters to win the NDT and the TOC.  He needs hobbies.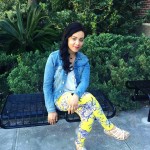 Quaram Robinson debates for the University of Kansas. She was in the finals of CEDA Nationals her Freshmen year and advanced to the finals of the National Debate Tournament (NDT) as a Sophomore. She has competed in the elimination rounds at countless tournaments and received many, many speakers awards. Quaram is one of our most popular and effective instructors. She is fearless and can teach you how to be fearless too.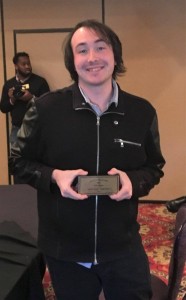 Aron Berger debates for the University of Southern California and received a First Round At Large Bid to the National Debate Tournament (NDT) 2017. Aron attended the Tournament of Champions (TOC) three times in high school and 2017 will be his third appearance at the NDT. This year Aron and his partner were in the Finals of the Wake Forest college tournament. In his free time, Aron reads fiction and listens to Stars of the Lid.
Register and reserve your spot at the UTNIF
The $250 registration/deposit fee reserves a student's place in camp. It is non-refundable at any time, for any reason.* This fee is a deposit and is applied to the cost of the program your camper attends, it is not an additive cost.
UTNIF accepts payment through major credit/debit cards. We no longer accept personal checks. School districts, not for profit institutions, and charitable organizations can still make arrangements to pay by check. Please contact Kate Richey at katerichey@utexas.edu or (717) 478-8643 for more information regarding payment via check.
Why is the UTNIF registration/deposit fee non refundable?
We do not want families to shoulder an unnecessary cost burden should something happen that's beyond their control; but we're also a not for profit camp. We have to reserve residence hall space and hire enough summer staff in advance to supervise students. Cancelled registrations leave us over-extended, as we commit to hiring staff & reserving dorm space on the basis of early enrollment numbers. We apologize but hope you understand, the fee is needed to recoup losses associated with over extension, and is non-refundable at any time, for any reason.*
*If your household is very low income, and your camper is denied financial aid, we will consider refunds of the registration/deposit fee on a case-by-case basis.