June 24th-August 7th, 2018 | $5,450 (includes dorm stay & all meals)
The most intensive program UTNIF offers, the 6 Week Summer Survivors, is a rigorous course of practice and study. This unique program follows a separate pace and schedule from the rest of the camp, giving students the flexibility to take full advantage of the time they spend. Participants will be treated as a competitive squad, dividing case and research assignments, completing opposition research and tournament preparation, and learning the methods of collegiate NDT and CEDA style debating. The program is challenging, but well worth the time and effort for students willing to do the work.
Participants in the 6 Week Summer Survivors have had tremendous competitive success, advancing to late elimination rounds at every major national tournament, including the Glenbrooks, St. Mark's, TFA State, and the Tournament Of Champions. UTNIF 6 Week Summer Survivors alumni have won TFA state, NFL Nationals, and received numerous other awards. All debaters will have the opportunity to work with instructors other than their own when they choose their ELECTIVES. 2 hour elective sessions of will be offered periodically throughout the camp.
Survivors Instructors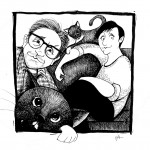 Michael Antonucci has been coaching the Harvard debate team for the past few years and has coached winners of college debate's prestigious Copeland award; he has coached debaters to win the NDT and the TOC.  He needs hobbies.