We offer two sessions of our Policy (or Cross-Examination) Debate Skills intensive programs – the only difference between Sessions 1 and 2 are the dates. A camper should attend either Session 1 or Session 2 of Skills, but not typically both.
Session 1 | June 25th – July 13th, 2019
$2,025 (includes dorm stay & all meals)
Commuter rate $1,645 (must live <35 mi. from UT)
OR
Session 2 | July 17th – August 4th, 2019 
$2,025 (includes dorm stay & all meals)
Commuter rate $1,645 (must live <35 mi. from UT)
This division is open to any student with tournament debate experience at any skill level.  Labs will be assigned by experience and skill level as assessed in a diagnostic debate conducted by our teaching staff.  Students of similar ability will be grouped together regardless of school year cohort.  The curriculum is designed to be of benefit to the most experienced debaters as much as it is for the debate novice. The Skills Intensive guarantees students at least 16 full practice debates, conducted over the course of the workshop, critiqued by our teaching staff. This kind of in-round training can benefit students of any skill level by helping develop and refine their ability to strategize and to sharpen speaking and tactical skills.
Students hit the ground running by being given 3 complete Affirmatives on Day One. Each one of these Affirmatives has an accompanying, complete, Negative strategy, each of which focuses on teaching a distinct skill set. One negative strategy will be designed around a Counter Plan with net benefit, while the next strategy will teach students how to succeed at running Kritikal arguments. Each of these Affirmatives and Negative strategies are researched and constructed by our experienced college debaters and coaches.
Students will also receive introductory theory discussions to make sure everyone has a grasp of the basics. These theory discussions we call "Pods." Each student will receive practicums on debating Topicality, Kritiks, Counter-plans 1 and Counter-plans 2.
Once students have rotated through these initial theory seminars they will then have the ability to sign up for electives where they choose topics which best fit their needs and interests. We feel that if students have the option of choosing electives while they are debating on a daily basis, they will choose subjects that are of immediate interest to improving their ability to debate. This gives students the chance to explore further how they might correct the mistakes of yesterday's debate, or, to prepare themselves for arguments they'll be debating later that evening.
After the first week of instruction, once all of the pre-prepared Affirmative and Negative strategies have been rotated through and learned, students will participate in the first FULL TOURNAMENT of the curriculum. Following this tournament, we break into negative research groups and the students are guided to be able to research and write their own disadvantages, counterplans and kritiks. Following the negative research section of the camp, students re-group with their Affirmative lab and begin to prepare for a SECOND FULL TOURNAMENT. All debaters will have the opportunity to work with instructors other than their primary assigned instructors when they choose their ELECTIVES.  Elective sessions of 2 hours a piece will be offered periodically throughout the camp.
If you want to learn debate by debating, this program is for you. The Skills Intensive curriculum has proven to be one the most popular offerings at the UTNIF. Because of the dedication and practice the curriculum requires, mediocre debaters become quite good, while good debaters can become excellent.
2019 Policy/CX Curriculum, Teaching & Support Staff
LaToya Green has 14 years of experience in competitive policy debate. Ms. Green experienced significant success in the five years she competed at Emporia State University, most notably earning ESU's first individual speaker award in 50 years at the National Debate Tournament (NDT) in 2011 and being awarded the prestigious Cross Examination Debate Association (CEDA) "Debater of the Year" award in 2012, her final season. After competing, Ms. Green turned to coaching by accepting a graduate assistantship at Wake Forest University. The assistant coaching experience earned at WFU provided Ms. Green the opportunity to return to her alma mater, ESU, in 2014 as Director of Debate, before transitioning into the same role at Cal State Fullerton in Fall 2015. Ms. Green, who is the youngest director of debate in the country, has experienced competitive success in all divisions of the activity. During her short tenure as a director, she has been recognized as CEDA Mid-America Critic of the Year (2015), Coach of the Year (Weber State- 2015), and as the 2017 recipient of the Galentine Award, which recognizes exceptional women in coaching.
Mary Gregg has been involved in debate for almost fifteen years. As an instructor, Mary leverages her competitive debate experience and knowledge of best practices in education to deliver content in an engaging and accessible way. Mary was a first-round debater at Northwestern University, twice reaching elimination debates at the NDT. As a coach, Mary has coached teams to UIL state, urban debate league nationals, TOC finals, and everywhere in between. Mary is a mathematics teacher at Science and Engineering Magnet, one of the top public high schools in the country. Mary likes math and science jokes, being outdoors, and helping her students achieve their goals.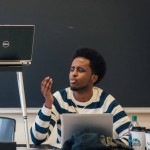 Khalid Sharif is the current Assistant Debate Coach at Juan Diego Catholic High School and will be returning for his second year at the UTNIF. At the collegiate level, he competed for Weber State University and the University of West Georgia. Khalid was in elims of every major national tournament he attended, won multiple speaker awards, and received a first round at-large big to the NDT. This summer Khalid hopes to facilitate in depth learning on immigration while also emphasizing skill and strategy development.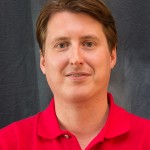 Dr. Richard Garner: Dr. Garner is currently the Director of Debate at the University of Houston. Since first teaching at the UTNIF in 2003, he's taught labs at every skill level, helped design institute curriculum, and worked with students on everything from anarchy, to space elevators, to psychoanalysis. Before coming to Houston, he coached at Harvard for a decade, after stints at NYU, Columbia, and Emory. In the past, he's had the privilege of coaching debaters that have won CEDA Nationals, the TOC, and top speaker at the NDT. In college, he won the CEDA National Championship at New York University, and in high school he debated in the late elims of both the UIL and TFA State Tournaments.
Taylor Brough: I am currently a coach at the University of Southern California and at Katy Taylor high school. graduated from the University of Vermont in 2016 and have since been coaching and judging policy debate at the college and high school (and, briefly, middle school) levels. This is my second year on staff at UTNIF. This summer, I want to help campers prep and debate smarter!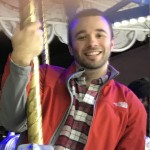 Preston Stolte: Preston is the current coach for Churchill High School in San Antonio and the former coach of Cedar Ridge High School. By virtue of attending an incredibly small high school and coaching mostly small squads with very limited resources, Preston has developed a soft spot for debaters from tiny programs looking to break onto the national scene. A firm believer that hard work, quality research, and a little craftiness create successful debaters, Preston has coached teams to success at all levels of debate including TFA champions and top speakers, and elim appearances at Greenhill, the Glenbrooks, Berkeley, and the Tournament of Champions. Since coming to Churchill, Preston has coached multiple debaters to the TOC across multiple debate events and debate styles.
Pia Sen: Pia Sen is a rising 4th year debater at the University of Texas at Austin. This will be her third year debating for Texas. Previously, she was a debater at the University of Texas at Dallas. This is Pia's second summer working at the UTNIF. Outside of college debate, Pia is a biology and computer science major with an emphasis in astrobiology. She is also a minor in Asian American studies.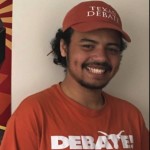 Roberto 'Bobbio' Montero, Binghamton Debate, Class of 2020: I have been attending the UTNIF for the past 6 years, this is my third year as an instructor. Throughout the course of my high school and college career I'vecompeted n the elimination rounds of national tournaments from the Tournament of Champions to CEDA Nationals. My goal for this summer is to provide students with a strategic and successful mentality for the most productive season possible.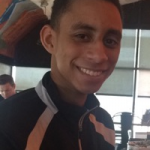 Zachary Watts is a rising second-year debater for the University of Texas at Austin. Currently, he debates as a 2N/1A, but also has previous experience in the 2A/1N position. This will be his first year attending the UTNIF camp. He looks forward to both deepening his knowledge and literature base for anti-blackness studies and providing assistance for the high school debaters attending the camp. Outside of debate, Zachary is a rising second-year chemical engineering student at the University of Texas at Austin.
Students attending UTNIF camps must be at least 13 years of age to stay as residents in the dorm. Students who are not 13 may be able to attend as commuters, with prior permission from the camp director.