We are still accepting new enrollments, on the basis of space available!
If you are not offered a spot in the program of your choice, the $250 deposit is refundable.
Selecting the best program for you…
We are offering TWO separate traditional sessions (2 week programs) which are designed for students who are either at the novice (beginner) level, intermediate (completed one full year of Public Forum Debate) level, or feel as though they could use more instruction on the critical aspects that lead to success in Public Forum Debate. Students enrolled in the traditional sessions will receive a combination of lectures, drills, and practice rounds that will feature feedback from our amazing staff. For more advanced students in the traditional track – elective lectures, guided research, practice speeches and one on one meetings with instructors will allow for targeted improvement in the key areas for growth and development. Regardless of your experience level, this program is designed from start to finish with your needs in mind!
The dates for these two traditional sessions are:
6/25 – 7/8 and 7/9 – 7/22
Our Scholars Program (3 week program) is designed for experienced Public Forum Debaters. These are students who have been competing for at least two years and would like to make the jump to competition at the national/Tournament of Champions level. The Scholars Program provides an extended session for students that offers more targeted lectures on round strategy, progressive argumentation, and other advanced techniques in Public Forum Debate. The Scholars Program will focus heavily on developing these new concepts through additional practice rounds and highly individualized drills, as students are given the opportunity to work with instructors familiar with competing at an incredibly high level in smaller, personalized settings.
The dates for the Scholars Program are:
6/25 – 7/15
UTNIF PF grads have earned TOC bids at almost every national tournament this year, and championed several. Follow UTNIF's Public Forum Instagram [here] to view photos of and get updates on our competitive success throughout the season! 
Our approach to Public Forum at the UTNIF
UTNIF Public Forum workshops are designed for students of all skill levels and they will be placed into the appropriate instructional group at the discretion of the curriculum director at the start of the program. Less experienced students will be introduced to the foundations of argument construction, presentation and speaking, tournament preparation, and in round strategy.  Students with more experience will finely hone debating skills and work with the unique structure of the PF activity to develop strategic approaches to victory. All students will give many practice speeches, have practice debates, rebuttal re-dos, and do stop/start skills drills. All students will participate in experience-appropriate discussions and background seminars on rotating PF topics. The goal is to train students to seamlessly incorporate sound argument and persuasion skills into competition rounds. Students will learn to how to incorporate evidence into their speeches without becoming dependent upon it. All students will receive a world class experience and education, with the skills, confidence and preparation necessary to succeed in Public Forum debate during the regular season.
Testimonials from former UTNIF campers
"UTNIF was the first debate camp I went to so I felt intimidated being in a sea of new faces in an activity I was unfamiliar with. By the end of camp, I was good friends with all of the students and lab leaders I met there and I still keep in touch with many of them even three years after the camp. In addition to the friends and connections I made, UTNIF prepared me extremely well for the debate circuit the next year. The camp really felt individualized – I had ample time to work personally with the lab leaders who are some of the best at any camp in the nation. UTNIF helped to lay the foundation for my next three years of debate by teaching me both the fundamentals of how Public Forum works and exposing me to a myriad of different types of arguments."
– Caden Day (UTNIF 2016)
"UTNIF was an incredibly enriching and educational experience. Through amazing teaching, great coaches, and quality material, the camp taught me to hone my skills in debate and accomplish things I thought weren't possible. Most of all, I made lasting friendships and connections with other campers and lab leaders, finding a community and family of people that share my interests. This camp doesn't just foster a great educational experience where you can find your voice, but also creates some of the most memorable moments of your life. At UTNIF, you won't just find an amazing education, but an amazing home as well."
– Aditya Manjul, Seven Lakes High School (UTNIF 2017)
"When attending the PF portion of the UTNIF speech and debate camp, I found that there were advantages unique to the community and staff at the Camp that anyone, truly invested in the event, would be hard-pressed to find elsewhere. The most notable aspect of the camp being that the staff took an obvious and personal interest in the growth that each camper underwent. Rather than applying a one size fits all policy to each lab, the entirety of the staff worked tirelessly to evaluate each camper on an individual level and apply the necessary drills and tactics in order to help us progress in our respective areas. This growth not only encompassed our skill within debate, but our ability to find confidence in both our arguments and ourselves. Before attending the UTNIF PF camp, I had become too focused and in some regards worried about the minutia of the technical aspect of debate, as well as, my ability to fulfill my role in the activity. However, following my time at UTNIF I noticed that in-round strategy became easier for me to execute allowing the entire narrative of the round to fall into place. My confidence also continued to soar, as I remembered the words and advice of my instructors, allowing me to win rounds and advance in tournaments that I had never envisioned I would be able to before. UTNIF PF is not only a remarkable camp for debate skill development, it is a family as well."
– Victoria Menendez, Saint Mary's Hall (UTNIF 2018)
Our 2020 Public Forum Staff
Our Public Forum Curriculum Director is Joseph Uhler of Westlake High School in Austin.  This is Joseph's fourth year at Westlake and his students have already earned multiple Tournament of Champions bids in PF.  This year, the Westlake Speech and Debate Team has earned 8 gold TOC bids and 2 silver TOC bids. Westlake has three teams fully qualified for the Gold TOC. Westlake students Ali Slimi and Miles Dintzner won TFA State in Public Forum Debate in 2019. Westlake has also qualified 8 teams to the TFA State Tournament. Joseph was previously the Director of Forensics at Anderson High School for over a decade.  His students at Anderson reached elimination rounds at TFA State, UIL State, NFL/NSDA Nationals, and the Tournament of Champions.  In 2010, Joseph's students were in the final round of the Tournament of Champions in Extemporaneous Speaking.  In 2011, one of Joseph's students won TFA State in Congressional Debate (House), and in 2015, one of Joseph's students won TFA State in Original Oratory. One of his Public Forum teams was invited to the Harvard Round Robin.  Anderson consistently finished in the top five overall sweepstakes at the UT Longhorn Classic and finished in the top ten in overall sweepstakes at TFA State five times under his leadership.
Kirsten Nash is the director of forensics at Hendrickson High School in Pflugerville, Texas, where she has been coaching for 14 years. Under Kirsten's leadership, the Hendrickson team has won 5 UIL State Championships, had a TFA State Champion Speaker in Policy Debate, and multiple state finalists and NSDA and TOC elimination round participants in PF, CX, Extemp, Congress, Oratory, DI and World School's Debate. Kirsten's student won the 2019 NSDA National Tournament in International Extemporaneous Speaking. The Hendrickson team was awarded as a NSDA School of Honor in 2016. Kirsten has served as the President of the Texas Forensic Association and is currently the TFA Archivist and on the NSDA Heart of Texas District Committee. This is Kirsten's third year at UTNIF. Kirsten is working first session.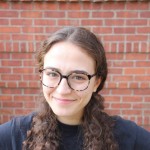 Ilana Cuello-Wolffe coaches for the Potomac Academy as well as individual partnerships across the country. She has coached teams to obtaining gold bids to the Tournament of Champions, to championing the Ridge Invitational, and to reaching elimination rounds at Bronx, Yale, Glenbrooks, and many other national circuit tournaments. In high school she debated in Public Forum for The Dalton School for three years. She placed 15th at NSDA Nationals her senior year and reached elimination rounds at many national circuit tournaments, including the New York Invitational, Princeton, Harvard, Ridge, and many others. She received many speaker awards including third speaker at Princeton, Ridge, Villiger, and top speaker at the Byram Hills Invitational and the Westridge Round Robin. Ilana is coming back to UTNIF for her second summer. Ilana is working first session.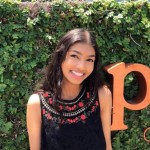 Ananthi Jayasundera debated for Anderson High School where she served as an officer her senior year. Throughout her career, she qualified three times to TFA state, breaking her senior year. She has reached elimination rounds at several national tournaments, including Apple Valley, Bellaire, Churchill, University of Texas, Katy Taylor, and Plano West, and has been invited to the Bellaire Round Robin. After receiving a bid at Plano West her junior year, Ananthi competed at the Silver Tournament of Champions where she advanced to elimination rounds. Outside of public forum, Ananthi qualified to TFA state in domestic extemp her sophomore and junior years. She is very excited to teach at UTNIF for her second summer! Ananthi is working second session. 
Ali Slimi debated for 4 years at Westlake High School. Ali qualified three times to TFA State and twice to the Tournament of Champions. During his senior year, Ali and his partner were consistently ranked in the top 50 in the nation, reaching elimination rounds at Apple Valley, Glenbrooks, and TFA State, earning the TFA State title his senior year. Ali has reached semis at Grapevine, championed UT and Churchill, and qualified for NSDA Nationals in PF. Ali is excited to be working his second summer at the UTNIF, which he attended before his senior year. Ali is working first session. 
Michael Gormley competed in Public Forum for the Dalton School in New York. His senior year he qualified for the TOC and won top speaker at the Princeton Invitational. This is Michael's second UTNIF. As an UTNIF alumni, Michael is excited to contribute to the camp's excellent teaching and learning environment. Michael is working second session. 
Junior Instructors: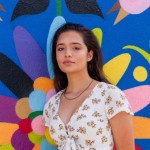 Tori Menéndez competed for four years in Public Forum Debate at Saint Mary's Hall in San Antonio. Her senior year, Tori served as the public forum captain of the Saint Mary's Hall team, qualified to TFA State for the third year, qualified to the Tournament of Champions, was invited to several round robins, including Harvard. Tori broke and received speaking awards at multiple national tournaments such as the Glenbrooks Invitational and The University of Texas, and won Bellaire. Tori is excited to teach at UTNIF this summer! Tori is working all sessions. 

Anuraag Routray is a senior at Cinco Ranch High School in Katy, Texas. Anuraag qualified to the Tournament of Champions his sophomore, junior, and senior years, collecting 13 TOC bids and championing National Tournaments such as the Bronx Invitational and Barkley Forum, and is currently a member of one of the top ranked Public Forum teams in the nation. Anuraag is extremely excited to work at UTNIF! Anuraag is working the first and scholars sessions. 

Asher Moll debated for St. John's School in Houston, Texas for three years. Throughout his career, Asher amassed five bids to the Tournament of Champions and has been ranked as high as #10 in the country. His notable achievements include co-championing Bellaire his junior year and reaching semifinals of Grapevine his senior year. He also has reached late elimination rounds at numerous other tournaments, including Lexington, Emory, University of Houston, and TFA State. Asher attended UTNIF as a camper in the summer of 2016 and is excited to return as an instructor! Asher is working the first and scholars sessions. 

Sofia Chang debated for four years at Dulles High School in Houston, Texas. Most notably, she co-championed the University of Texas, won Isidore Newman, qualified for TFA State four times, and broke at various other national circuit tournaments, amassing five total career bids. She was also the first from her school to qualify for the Tournament of Champions and NSDA Nationals. For the past three years, she has served alongside her partner as the Public Forum Captain at her school, working to build the Dulles PF team. Sofia is incredibly excited to work with students at UTNIF this summer! Sofia is working the first and scholars sessions.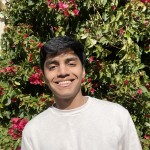 Aatreya Tewary is a senior at Cinco Ranch High School in Katy, Texas. Throughout his career he amassed 10 bids: championing the the University of Texas Longhorn Classic twice, University of Houston Cougar Classic twice, the Bellaire invitational, and most recently the New York invitational, ranking as high as first in the nation. He also won the Strake Round Robin receiving first speaker and semi-finaled at the Kandi King round robin while receiving second speaker. He is looking forward to working at UTNIFT and helping others refine their skills. Aatreya is working the first and scholars sessions.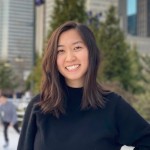 Yilin Li is a senior at Dulles High School where she is the president and co-PF captain of her debate team. She championed tournaments like the University of Texas, Isidore Newman, and Katy Taylor. She was the first PF team at her school to qualify to the Tournament of Champions twice with 5 career bids, NSDA Nationals, and TFA States four times. She has also reached elimination rounds at Yale, Grapevine, Bellaire, TFA State, and Plano West. Yilin is working the first and scholars sessions.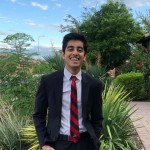 Eshan Kalra
debated for four years at Brophy High School and served as the PF captain for two years. In his sophomore year, he won the state championship in Arizona and qualified to nationals. In his junior and senior year, he qualified to the Tournament of Champions. He reached elimination rounds at several tournaments including ASU, Emory, Glenbrooks, Bronx and Yale, and reached semi-finals at Berkeley, Golden Desert and Alta. Eshan is very excited to be working at UTNIF this summer. 
Eshan is working all sessions. 
Trey Plante is a senior at Saint Mary's Hall who has competed in Public Forum Debate for four years. Trey was a 2nd speaker for two years and a 1st speaker for two years. Trey was a captain for the St. Mary's Hall team for three years. He reached late elimination rounds at tournaments like ASU, Bronx, and Grapevine. Trey is very excited to be working at UTNIF! Trey is working all sessions. 
Miles Dintzner  is a senior at Westlake High School in Austin, Texas. Miles competes in Public Forum debate and qualified to TFA State all four years of his high school career. He has accumulated a total of eight career bids so far, and in the past has championed multiple national circuit tournaments including Churchill and the UT Longhorn Classic. In addition, Miles won TFA State and reached Octofinals of the Tournament of Champions his Junior year. He now serves as one of the captains of the WHS Speech and Debate team. Miles is incredibly excited to be working on the UTNIF Staff for 2020. Miles is working the first session. 
Public Forum Curriculum Core Areas of Focus
1 – Core Expertise: Research, Flowing, and Speaking: Stylistic approaches and judge preferences vary by area. However, having superior evidence, addressing important arguments made by your opponents and your partner, and speaking better than your opponents are universal skills. Improving in these areas will immediately make you more successful. Each day debaters will participate in a series of drills designed to hone, improve, and advance their core debate skills. Students will also be provided with drill session handouts and notes for practice during the season and to share with teammates at home.
2 – Argument Development: Elements to Advanced Techniques: Debaters will learn and practic a variety of argument strategies. These approaches include components of an argument, analyzing and developing link chains, offensive vs. defensive arguments, logical fallacies, and weighing arguments.
3 – Case Construction – A Thematic Approach: Winning debaters begin with winning cases. Debaters will be exposed to and encouraged to try several different casing strategies. These strategies include using definitions and resolutional concepts to craft logically consistent cases.
4 – Speech-Specific Best Practices – A Formula for Success: Debaters should have specific goals for every speech in a Public Forum round. These goals include identifying and refuting your opponent's key arguments as well as understanding and executing your team's strategy. Debaters will participate in several practice rounds and drill sessions focused on maximizing the effectiveness of every rebuttal, summary, and final focus.
5 –Argument Integration – Using and Refuting Policy and Lincoln-Douglas Debate in Public Forum: Many times debaters cross-over from Policy or LD into Public Forum. This creates challenges for conventional Public Forum teams, especially if they are not exposed to or trained in dealing with the more technical aspects of their debating counter-parts. In addition to learning how to refute these positions, debaters will also learn how to package and present these same strategies in a manner appropriate for their area.